Shrink The World!


NOTE: IF YOU WANT TO RECORD GAME-PLAY OR ANYTHING IN THAT NATURE I WOULD HIGHLY SUGGEST USING THE DOWNLOADABLE EXE.

THIS GAME WAS MADE IN 48 HOURS.
Shrink The World!
Welcome and thank you for checking out my game, this game was made for the Blackthornprod GAME JAM #2 !

DESTROY THE WORLD IN 60 SECONDS!

In this game your aim is to shoot at the world and make it smaller until *poof* it's gone, with this though you must time your shots very carefully as you will need to dodge floating asteroids as hitting these will effect your status with the Alien Overlord!

Keys:
Left Mouse Button - Shoot from that mouse point.
Tab - Switch camera's
Esc - Exit anytime in the game.
P - Pauses the game.
For the rest of the competition I will be fixing bugs for the game and maybe add a few more worlds to destroy, each one more challenging than the last!
If you have any questions or want to know more then you can follow me on these links!

Youtube - www.youtube.com/itsjustjord1
Twitter - @itsjustj0rd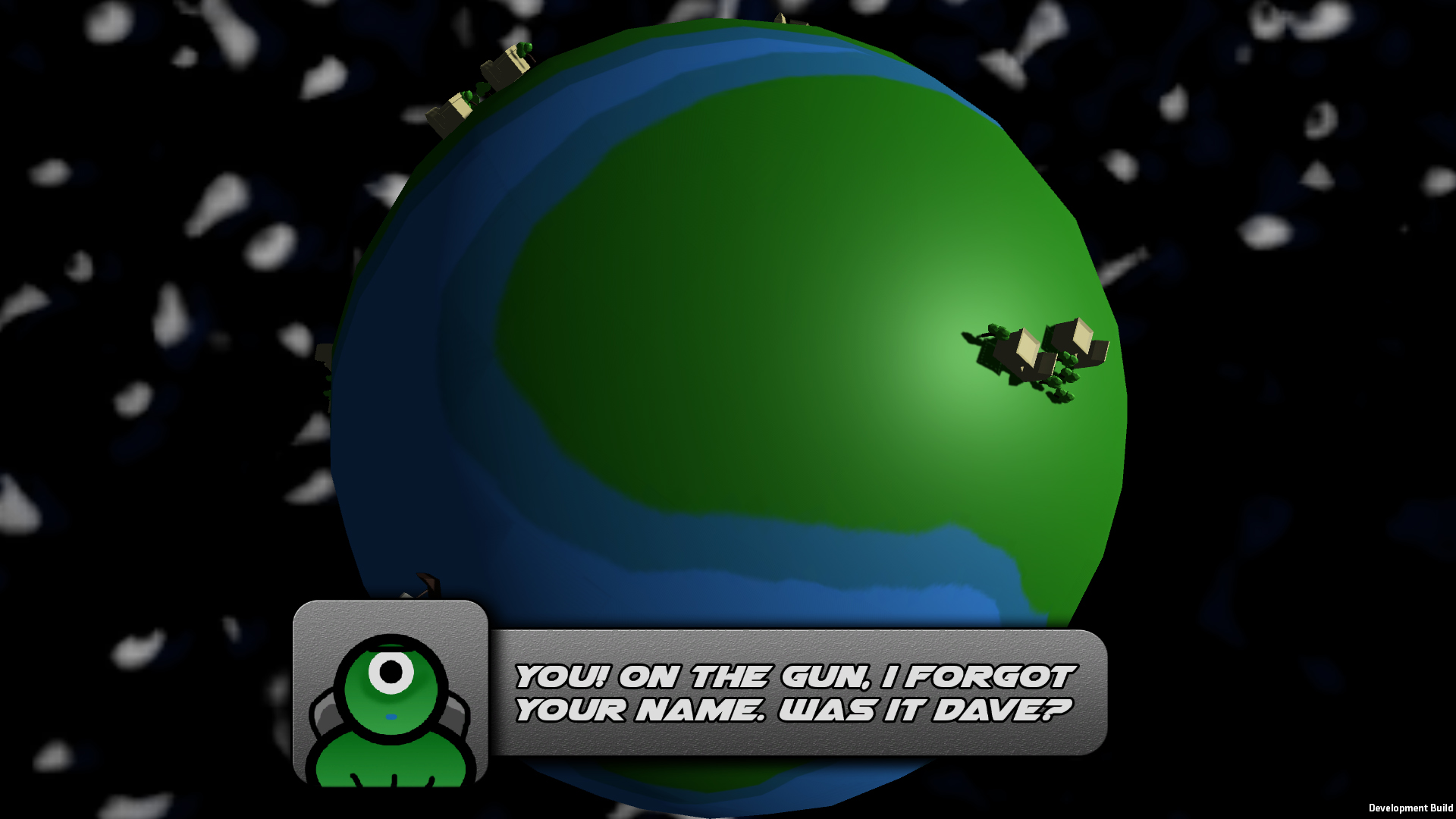 Download
Click download now to get access to the following files:
Shrink The World_1.1.1.zip
14 MB
Comments
Log in with itch.io to leave a comment.
I like to shrink planet until they explode, so this was quite fun though very short, and I liked the music too!!!
also I watched your first person little nightmares videos long before this jam, and I was surprised to see you here!
I never clicked my mouse button so fast since i played cookie clicker! Good game with nice graphics.
thank you so much for the feedback :D
The game was fun and had great music but when I used too many asteroids at once my computer started lagging.